Let's get you estate ready
Effortlessly store all your important life documents in one place.
Protect your legacy and make sure your loved ones are taken care of.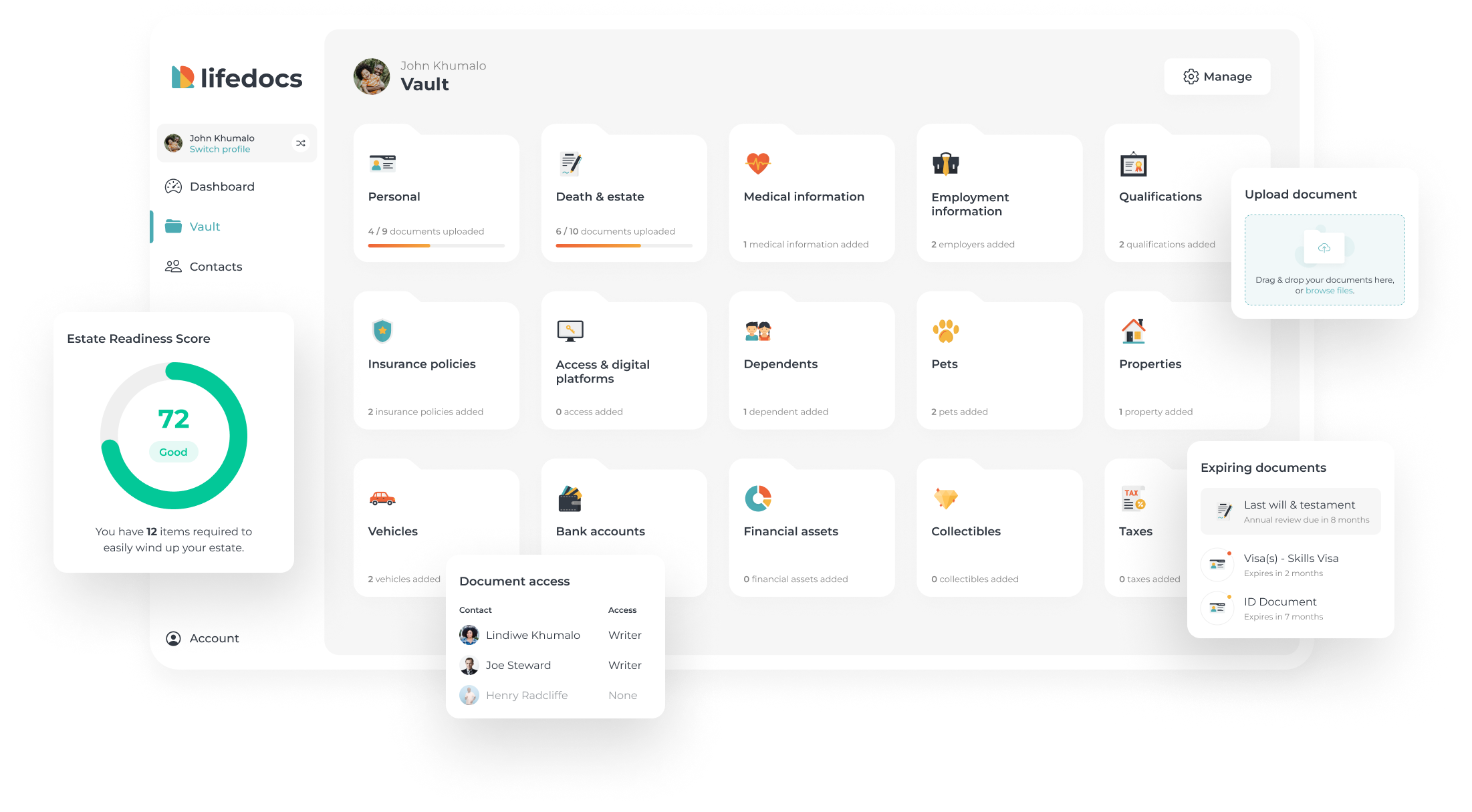 Our simple & elegant approach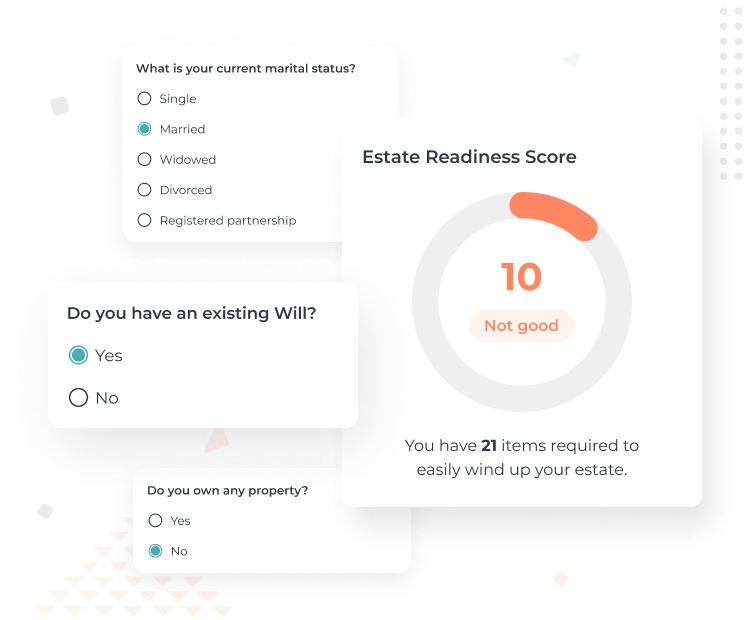 Get your personalised vault
We get that everyone is different, simply answer a few questions and get your personalised secure vault set-up with an easy-to-understand Estate Readiness Score.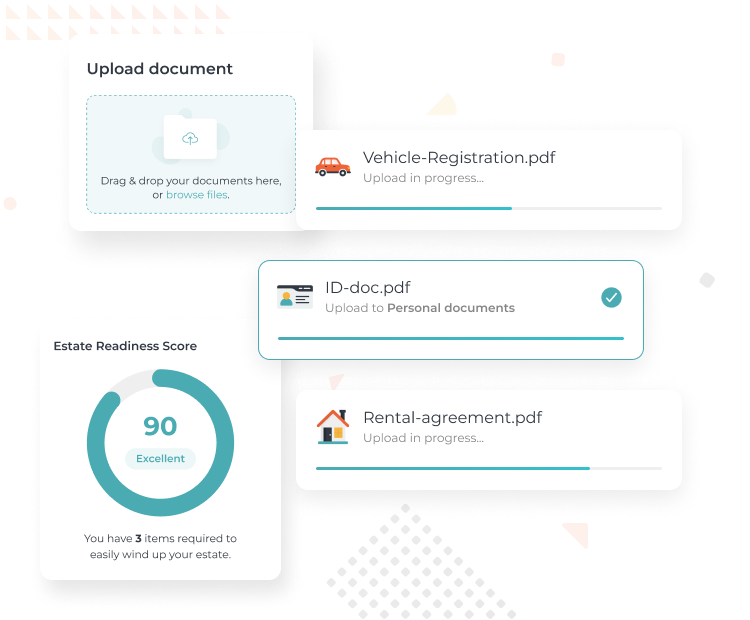 Estate readiness awaits
Scan and upload all your important life documents. Based on your personalised vault we will provide you with the list of documents you'll need to register your estate with the master of the high court.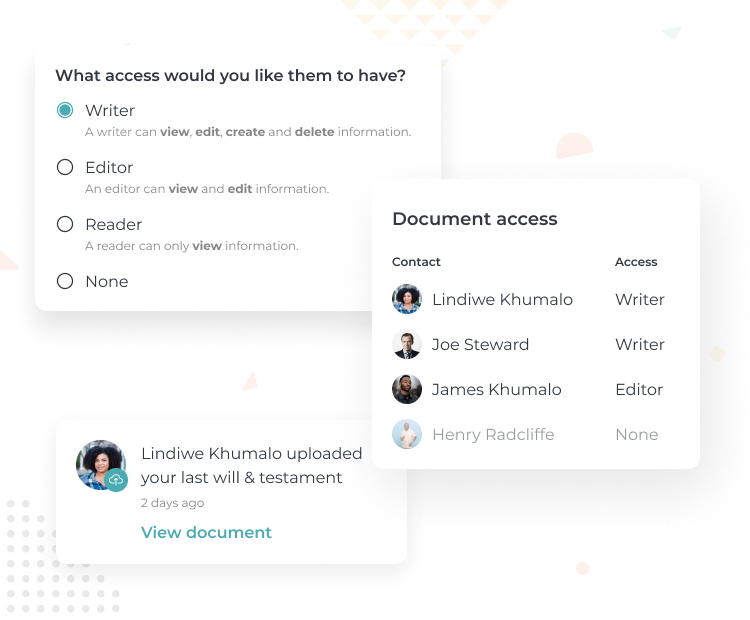 You don't have to do it alone
Estate readiness might seem like a daunting task, but the good news is that you don't have to do it alone! Give family members and trusted advisors access to your profile for a collaborative path to estate readiness.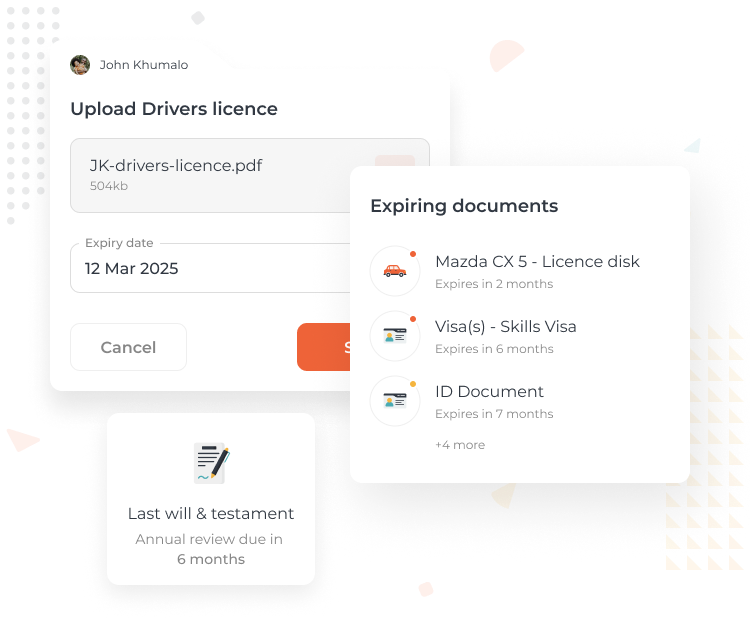 We've got you covered
Set renewal dates for expiring documents, we will handle the notifications. Sleep well, knowing your information is secure with AES 256-bit encryption.
MOBILE APP
Download the Lifedocs app!
Take estate readiness into your own hands. The Lifedocs app gives you the power to instantly scan, upload and share all your important life documents.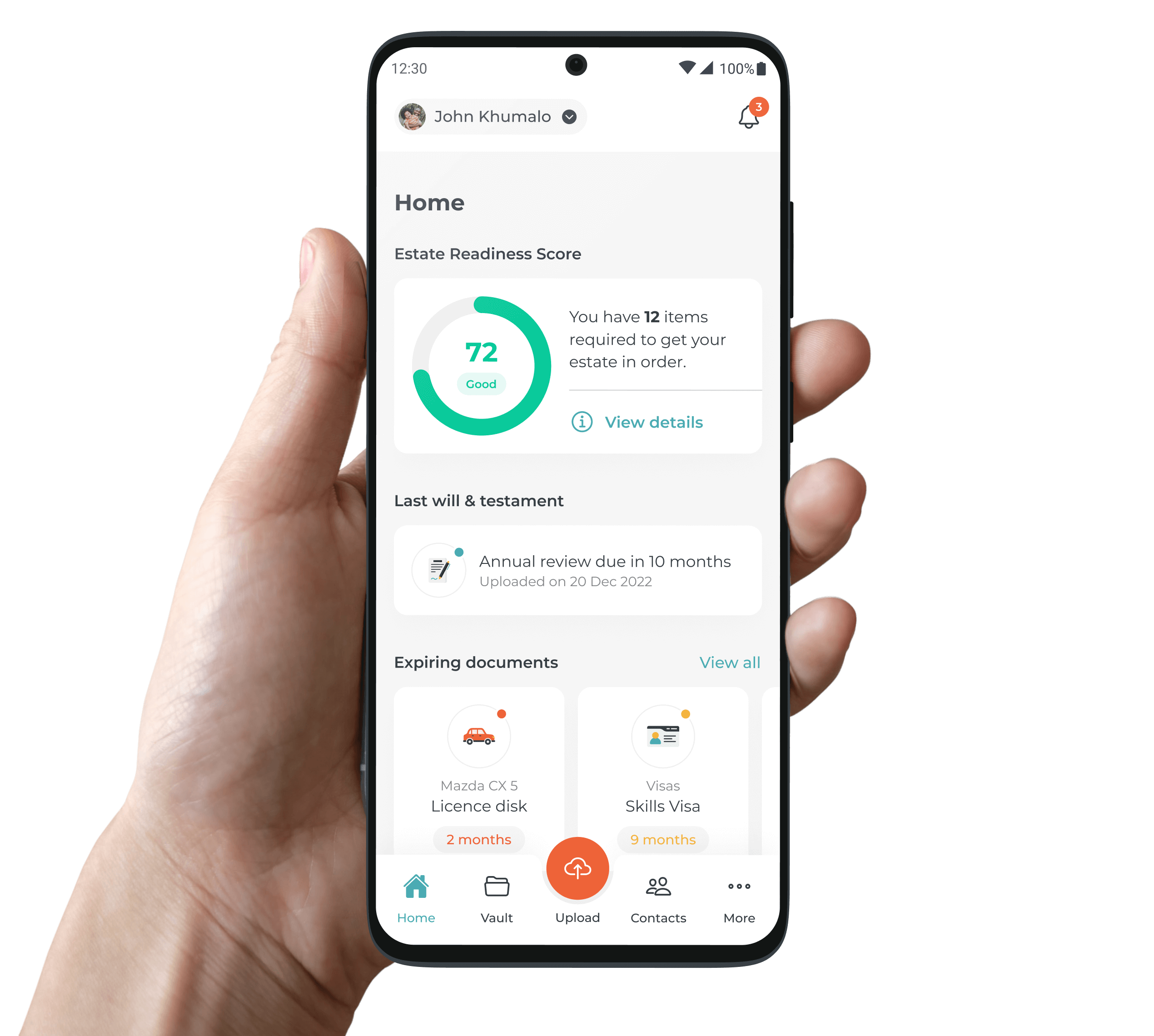 Bank-level security with AES 256-bit encryption
Give access to and collaborate with family & trusted advisors
Two-factor authentication (2FA) for secure logins
Add your emergency contacts
Get custom reminders for expiring documents
Unlimited storage for all your important documents
Free mobile app for Android & iOS [Coming soon]
Scan and upload documents using the app
Security
Peace of mind for you and your family
Every Lifedocs profile is backed by bank-level security with AES 256-bit encryption, two-factor authentication, Intrusion detection systems, security audits, hourly data backups, and stringent internal policies and procedures.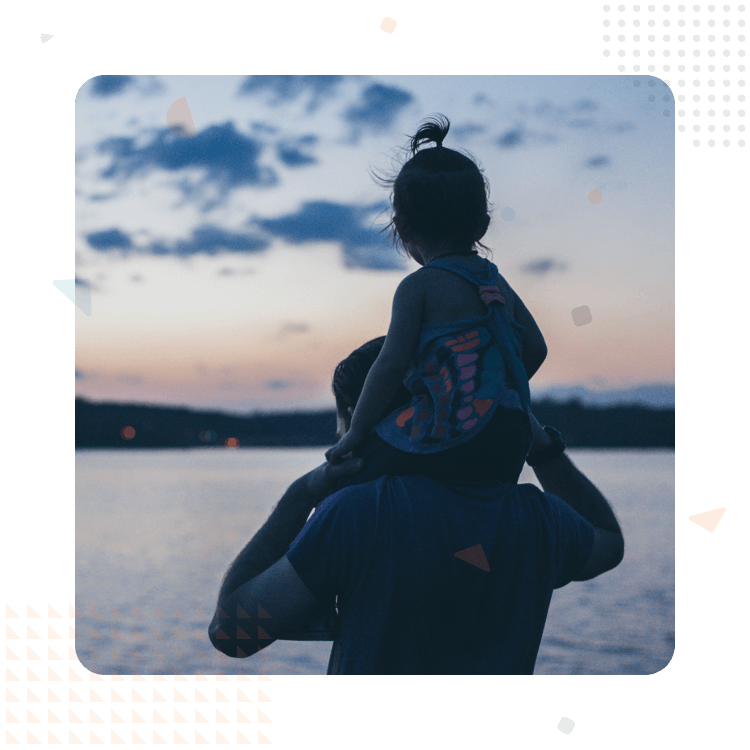 per profile, billed annually.